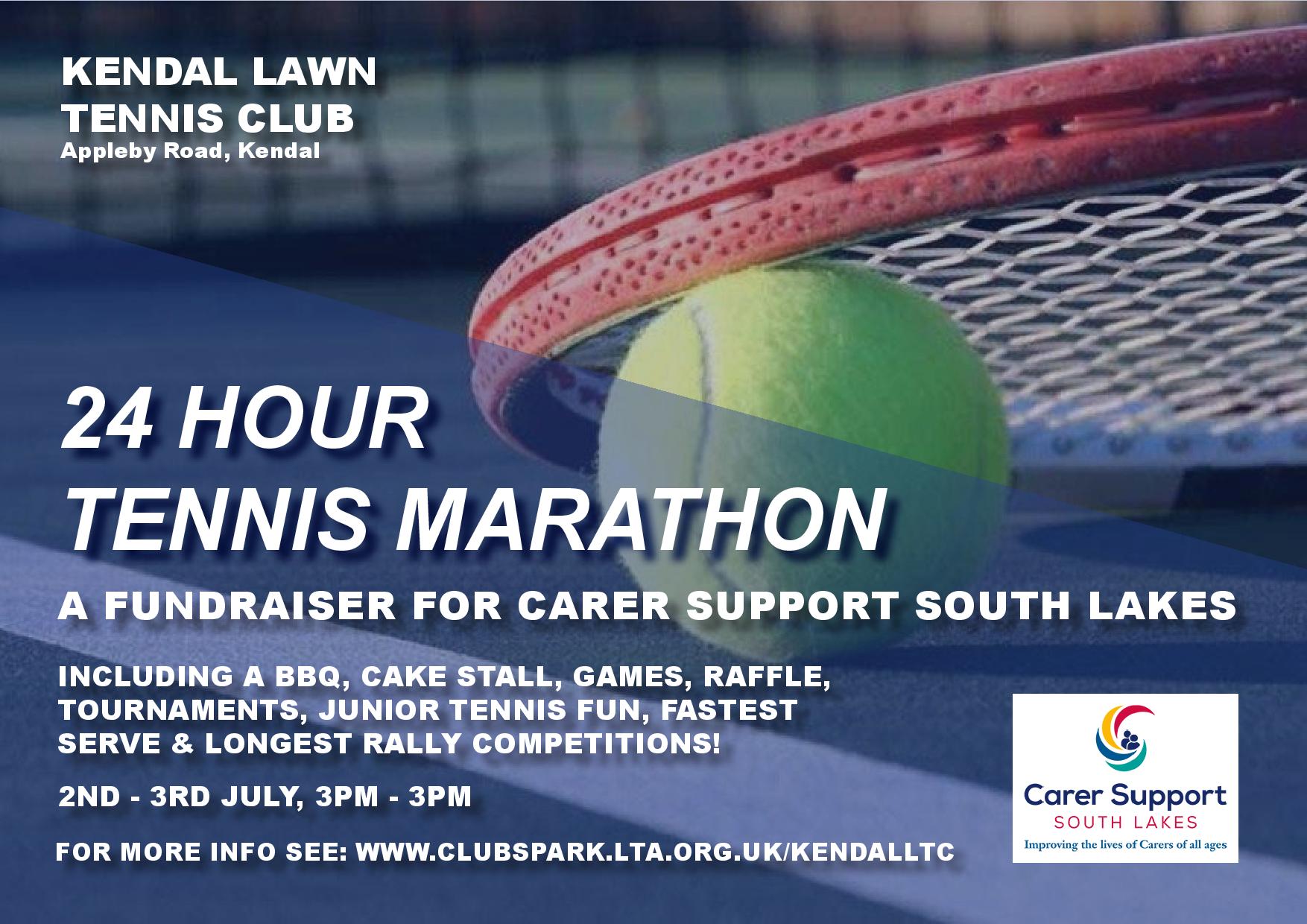 Saturday and Sunday 2nd/3rd July, 24 hour Tennis Marathon fundraiser for Carer Support South Lakes organised by Kendal Tennis Club.
They are planning a brilliant weekend of tennis action and socialising while raising funds for a great local charity.  One of their courts is being set aside to run a 24 hour non stop tennis marathon from 3.00pm Saturday 2nd to 3.00pm Sunday 3rd July.
For all the details see
here 
 Their courts will be open to non members for the weekend, for a
donation
on the Justgiving page mentioned.
There will be Junior activities, competitions, social tournament, BBQ, raffle, spot prizes plus much much more.
Club member Sam Allen has suggested that it would be great to get a car of Lancaster members up there for a few hours to take part. 
Pre-booking of specific time slots is needed, so if you are interested please contact Sam direct – email him here.