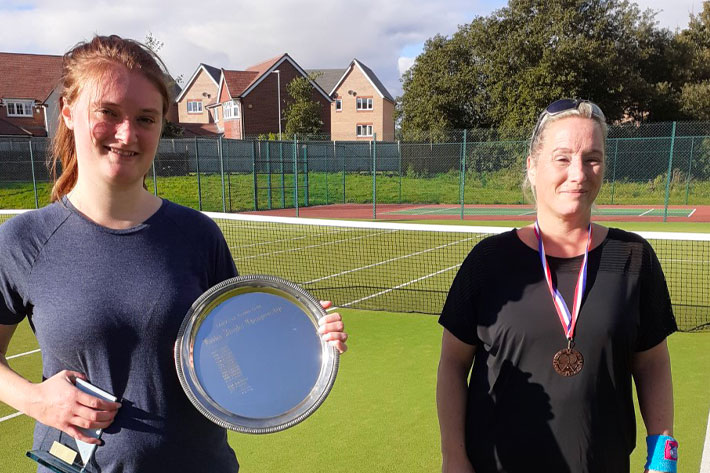 A new ladies champion for 2020.
On a sunny autumn afternoon in October, an excellent match was played between Maxine Norman and Becky Woodall to decide the Ladies Singles champion for 2020.
There were long rallies and some very good tennis, and in the end, new member Becky came from behind in both sets to win 6-4, 6-4. Very close games and a very enjoyable to watch.
Congratulations Becky. And thank you to Derek Metcalfe for refereeing the match.