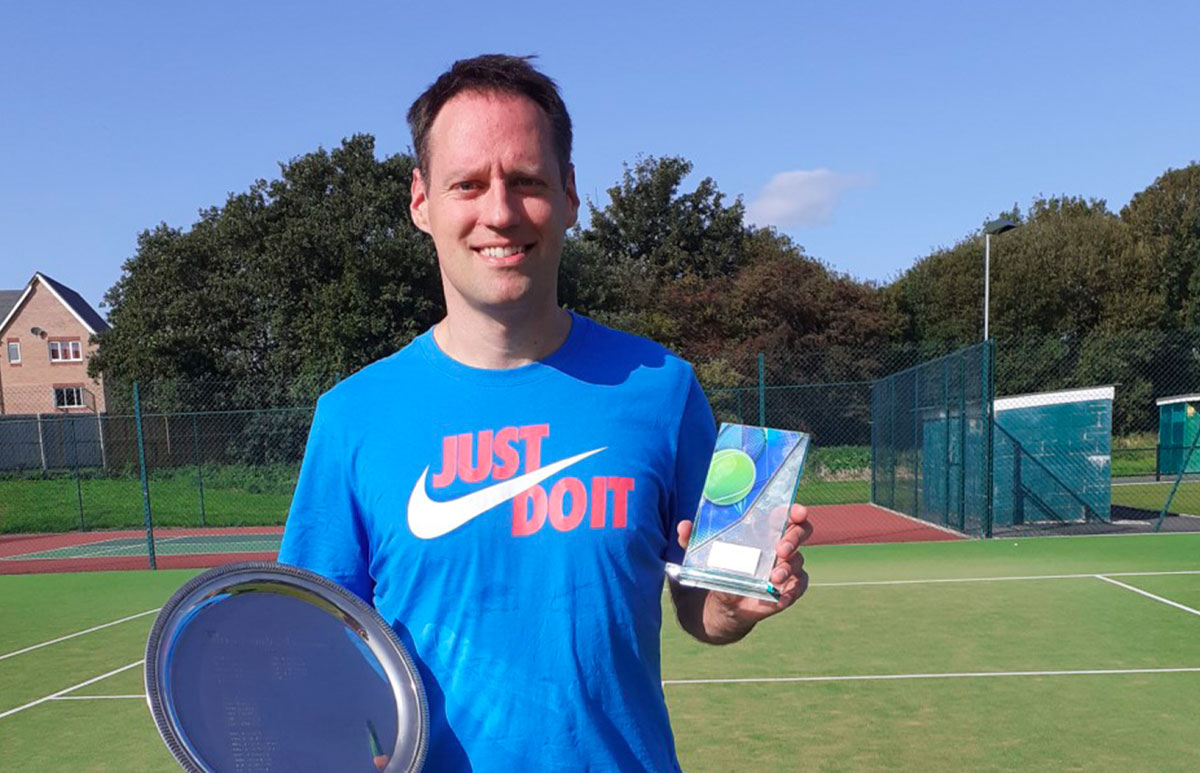 Bernd is 2020 Men's champion!
On a really sunny and warm afternoon, a very entertaining Men's Singles finals match was played between Dave Clark and Bernd Schulze . With contrasting styles of play, there were long rallies played in a very good spirit.
Bernd emerged the winner 6-1, 6-1 but this score does not reflect some close games with lots of deuces.
A number of members watched the enjoyable match, socially distanced, and thank you to Derek Metcalfe for acting as umpire. In the photo below are the players before the match, and Bernd is shown above holding his winner's trophies.
The tournament has been organised since 1981 so next year we will be celebrating its 40th anniversary.