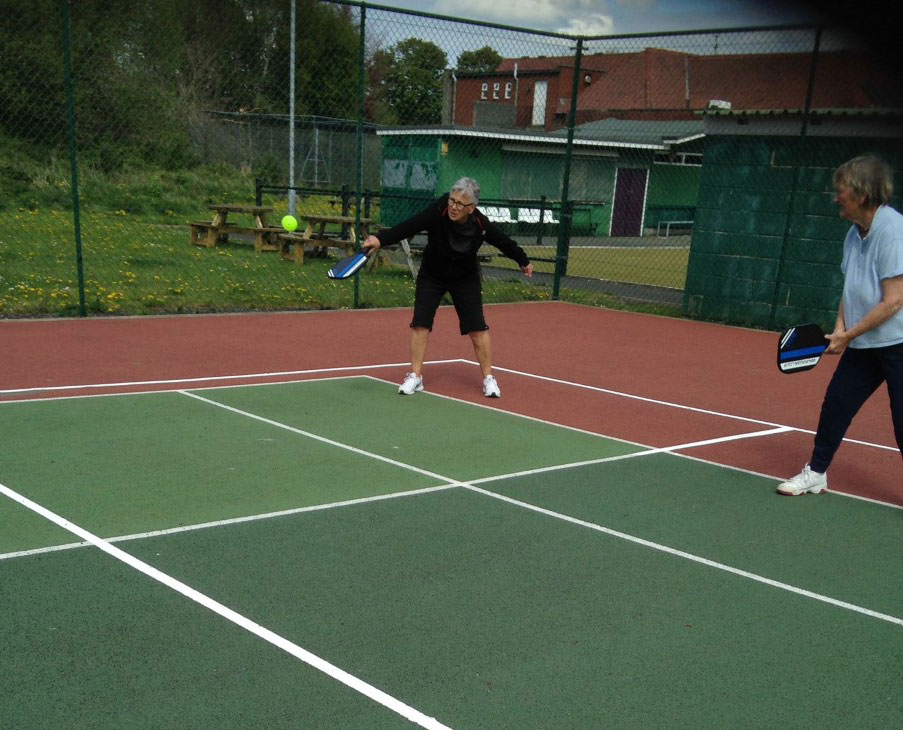 Good news – the Eric Wright Charitable Trust has awarded the Club a grant to pay for items needed to set up Pickleball play in our Club.
The special net, paddles and balls needed as well as the expensive special paint used to mark out the new lines on the mini court have been awarded as a grant.
THANK YOU very much to them.