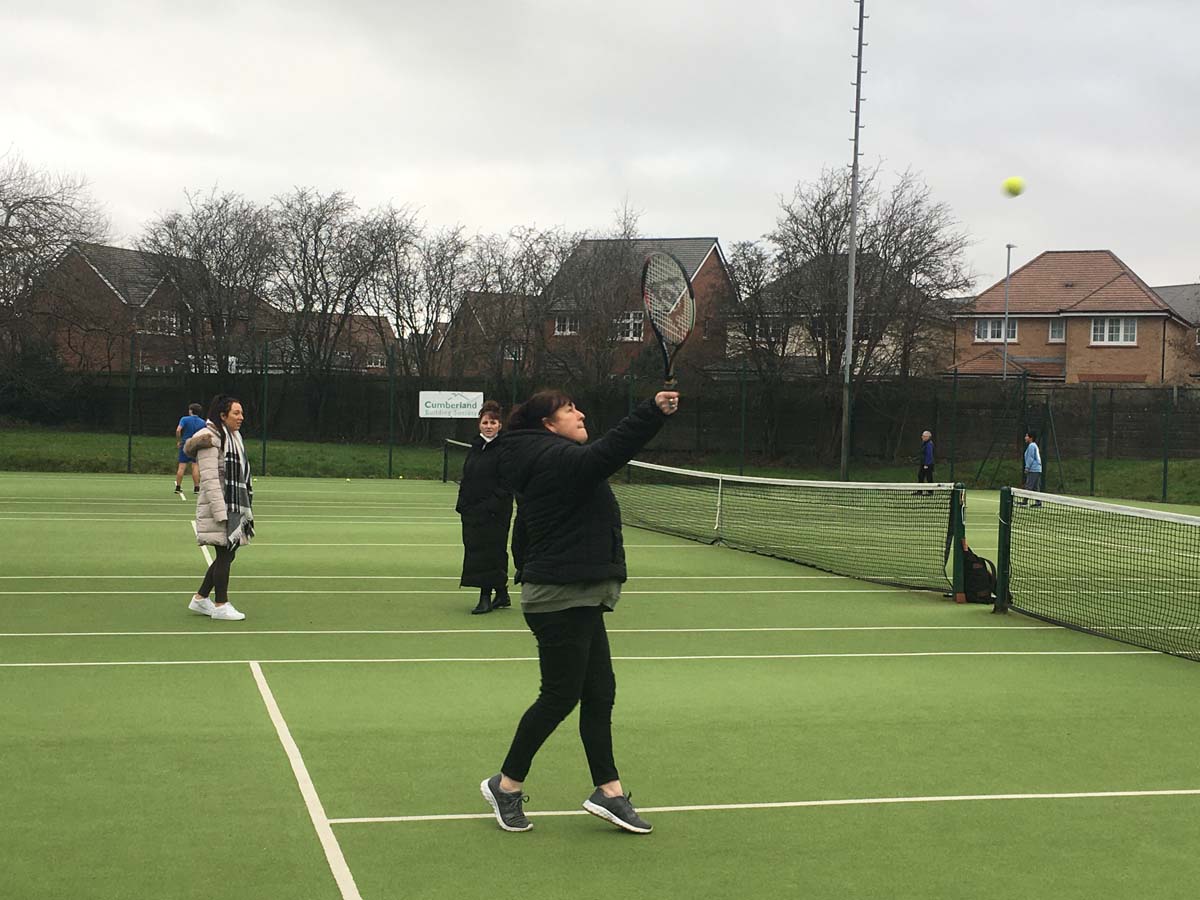 Through Club member Rose Parker, a group from Bolton le Sands has been playing on our courts on Friday mornings throughout the autumn and winter.
They very much appreciate the chance to try out tennis, and with the help of Rose and Club members Fang Liu and Matt Cross, are very much improving their skills.
WELCOME TO THE GROUP.