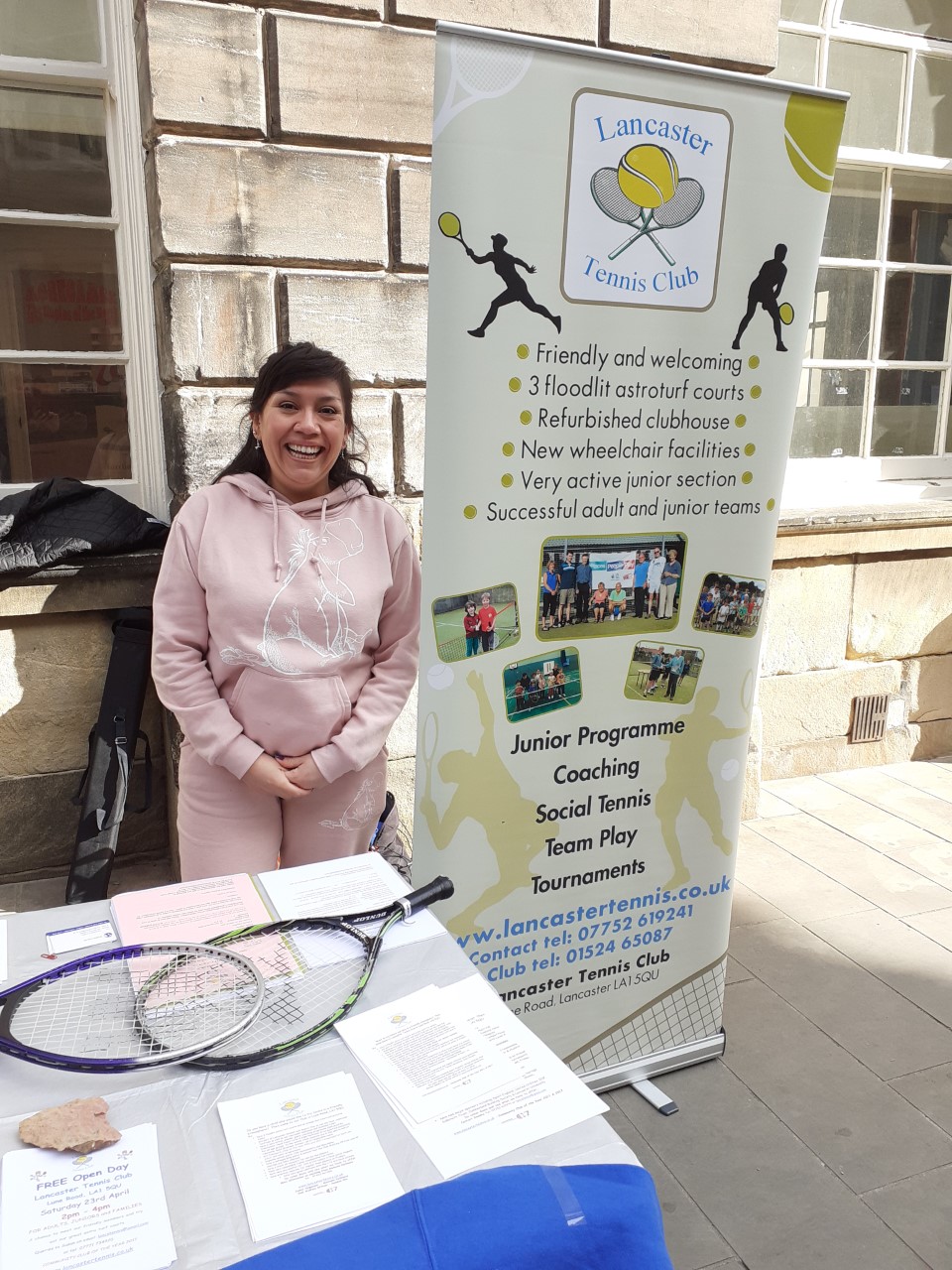 Saturday April 2nd was a sunny and not too chilly day for the Club to have its stall in Lancaster Market Square.  Susan Lucas had organised this booking to help to promote the tennis playing opportunities that the Club offers to juniors and adults and to publicise the 23rd April Open Day.
Thanks very much to Pam Carillo, Mary Rosenberg, Julia Buxton and Sandra Eccles who all spend time on the stall and welcomed and advised passers by.   Our location outside the Museum was a good one and we chatted to a steady stream of visitors to the stall throughout the day.
Mary's idea of giving balloons with our Club name on them was inspirational – thanks for this.