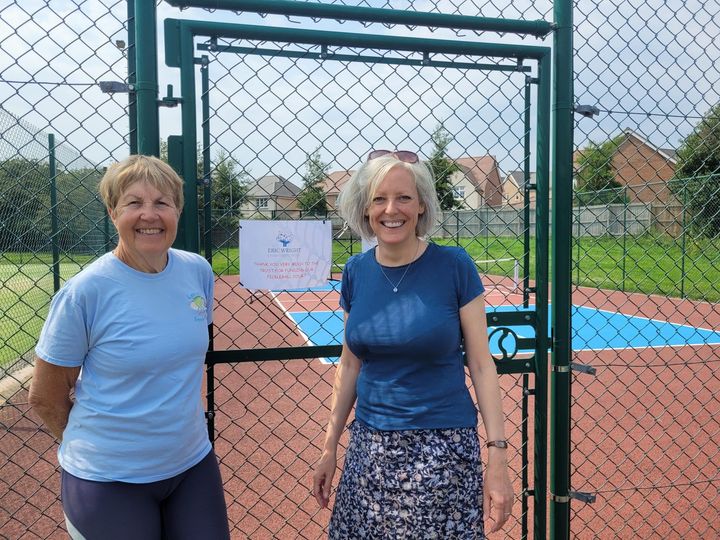 Sharon Phillips of Lancaster CVS visited our Club on Wednesday July 20th to discuss the generous Eric Wright Charitable Trust's grant to help us to launch Pickleball and upgrade our mini court to a pickleball court.  Sharon is responsible for managing the Trust
She and her partner Nick were also keen to try out the game, so they were grateful that Club member Sam Allan was around to put up the net and explain the rules.
Thank you very much to Sharon and the Trust for their continuing support of our Club and Pickleball and for the additional £240 grant which has also been awarded to the Club.   This will be a much appreciated contribution to the extra cost of the special blue paint needed to paint the court.